Thrust Lbs. for Broaching Common Materials
Approximate Axial Loads by Broach Forms & Materials (Lbs.)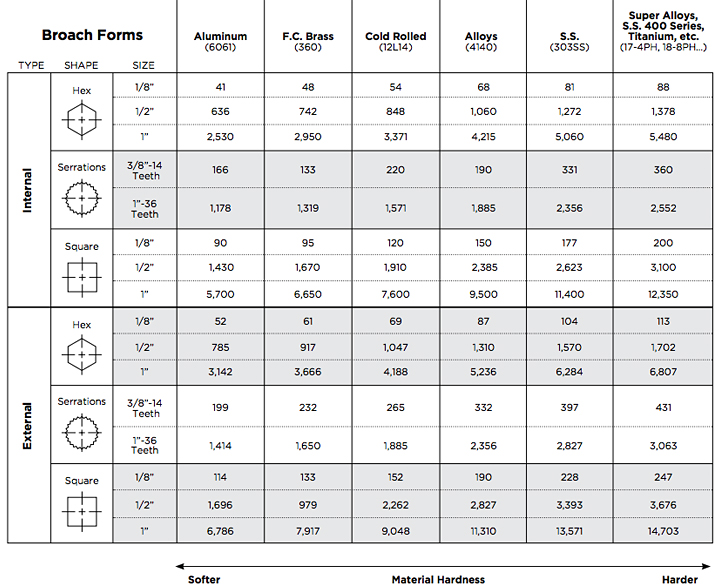 The table is provided as a reference to compare loads between various forms, sizes and materials.
Rotary broaching is a cutting process, requiring very little pressure (low axial machine loads).
Minimal pressure is generated when following Slater Tools' workpiece preparation recommendations. See pages 34 and 35.
The tool holder takes the brunt of the broaching forces, not the machine.
Actual loads should be less than the values in the table.