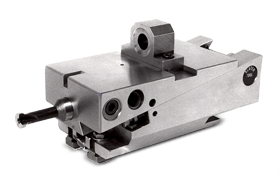 Recess Tool Holder: Clamp Type
This is a heavy-duty clamp model reces tool holder for use on automatics and screw machines. It mounts directly on the tool slide of your machine. The clamp type recess tool holder picks up where shank-type recess tool holders leave off. It provides for greater rigidity on heavier cuts with increased accuracy.

Use of a draw bar attachment or stop rod with the roll is used to actuate this recess tool holder. Positive endwise location to the tool is made easy with adjustment through the hex nuts. The clamp type recess tool holder allows for use in any desired position.
Call: 586-465-5000 / Email: direct@slatertools.com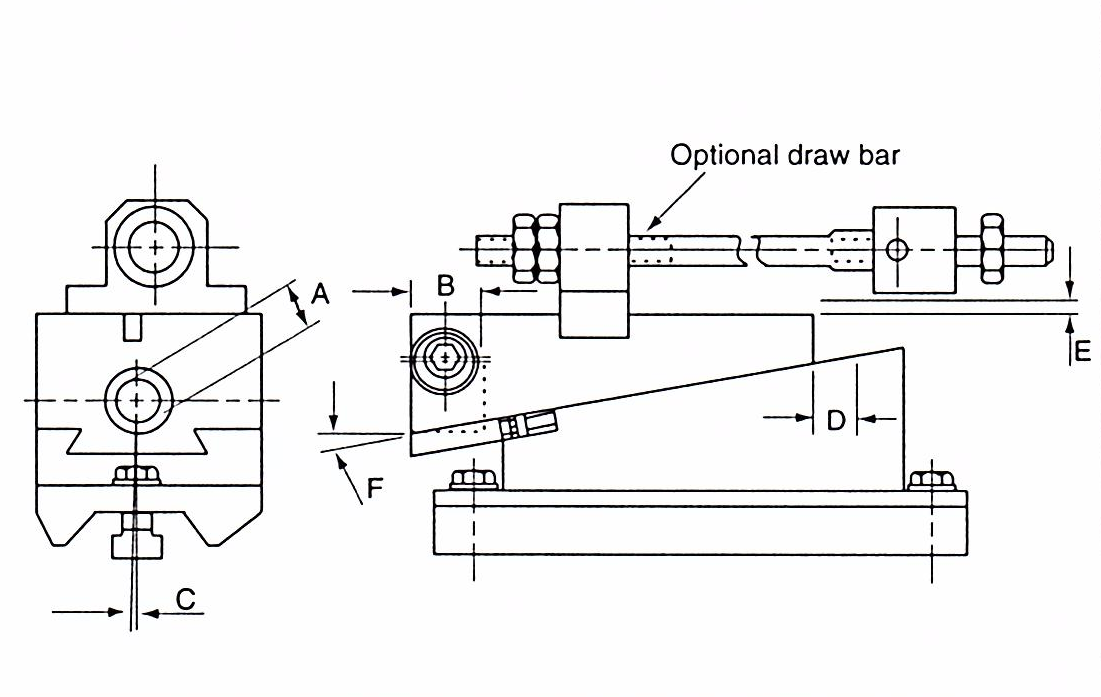 Slater Tools offers clamp type recess tool holders for:
Acme
New Brit
Warner and Swasey
Brown and Sharpe
Conomatic
Greenlee
Wickman
When requesting a quote, please specify your machine type and spindle position.
ORDER DIRECT
Call: (586) 465-5000
Fax: (586) 465-3030