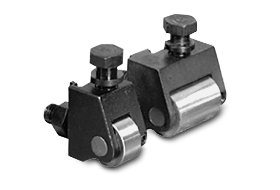 Shaving Roller Rest
Right and left hand straddles, right and left hand offsets, and standard wide rolls are available. Slater Tools' various styles of Shaving Roller Rests allow for correct positions per part specifications.
Call: 586-465-5000 / Email: direct@slatertools.com
Slater Tools Offers a Complete Line of Screw Machine Products for the Turning Industry:
Acme
New Brit
Warner and Swasey
Brown and Sharpe
Davenport
Conomatic
Greenlee
Wickman
Gildemeister
When requesting a quote, please specify your machine type and spindle position.
ORDER DIRECT
Call: (586) 465-5000
Fax: (586) 465-3030