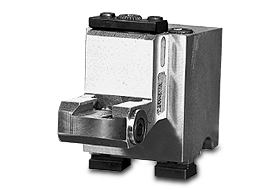 Skiving Dovetail Tool Holder
Skiving tool holders from Slater Tools are for single & multiple spindle automatics and turret lathes. You can now make your toughest cuts within seconds. Obtain exceptionally smooth finishes and quicker tool resharpening with easy tool removal. Slater Tools' Skiving Dovetail Tool Holders are manufactured to have what it takes to uphold performance.
Call: 586-465-5000 / Email: direct@slatertools.com
Slater Tools Offers a Complete Line of Screw Machine Products for the Turning Industry:
Acme
New Brit
Warner and Swasey
Brown and Sharpe
Davenport
Conomatic
Greenlee
Wickman
Gildemeister
When requesting a quote, please specify your machine type and spindle position.
ORDER DIRECT
Call: (586) 465-5000
Fax: (586) 465-3030